Books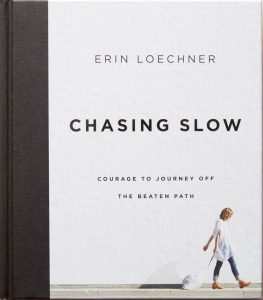 Chasing Slow-I've dubbed this summer as my season to organize and purge. I do not plan to embrace a life of minimalism, but I sure plan to do some simplifying. Reading the journey of others helps me in the process. I did not expect to like this book by Erin Loechner as much as I did. Erin's writing style verges on poetic as she describes her journey to a slower paced life. She writes of the struggle to let go of stuff and schedule with honesty and charm.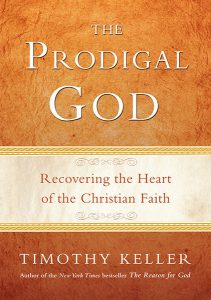 Prodigal God-My friend Claire recommended Prodigal God by Tim Keller. I have learned if Claire recommends a book, it is going to be worth reading. Keller's perspective on the elder brother convicted and challenged me. In the context of Ancient Near-Eastern norms the elder brother's refusal to join in the party to welcome his younger sibling home leads Keller to describe him as self-righteous and offended by the father's open arms hospitality. Just like the elder brother, I have questioned God's fairness in times of suffering. "But God, I've followed all the rules…" I find myself mulling over the elder brother mentality regularly, praying that I lean into God's mercy rather than believing in my merit.
Movies
Newsies-I did not realize this was the live Broadway stage production when I rented it on iTunes. Of course this type of show would be much better in person, but the songs sung by Jeremy Jordan in the starring role of Jack Kelly made me forget I was sitting in my living room. His voice!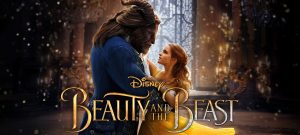 Beauty and the Beast-Hmm…May seems to be Disney musical month. On an afternoon when my Mr. was fishing, I rented Beauty and the Beast. The live-action film adaptation is charming. I thoroughly enjoyed Kevin Kline as Maurice and the voice of Audra McDonald (Madame Garderobe) is always a treat. This was a fun Saturday afternoon escape!
TV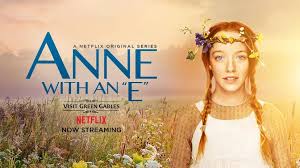 Anne with an E-Yes, I miss the original cast of Anne of Green Gables, but I confess: I am hooked on Anne with an E. I've heard the Netflix adaptation described with the words, dark, gritty, and bold. I agree it is all those things and are reasons I like the series. I like it in a different way than the first series—not better or worse–but different. I wholeheartedly agree with this review by Sarah Bessey.

The Great British Baking Show-I'm still shocked that my husband and I became completely enthralled with a show about baked goods. What is it about this show? Is it sweet Mary Berry taking a bite of scone and with a sparkle in her eye exclaiming, "That's scrummy!"? Is it the polite participants? Is it the charm of a British accent and new baking vocabulary? I say it is all of the above and more. The pure love of baking is impressive as contestants vie to win an engraved cake stand. A cake stand! This will go down as the summer of not binge eating, but binge watching all things cake, cookie, and pastry.
Music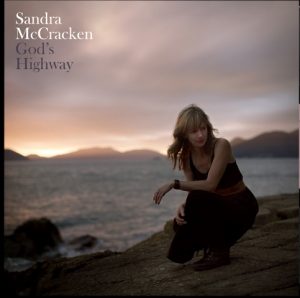 Sandra McCracken, God's Highway-Sandra McCracken's voice is folksy, full of heart, with a delivery that seems effortless. I enjoy all her albums, with the latest God's Highway topping my Spotify playlist this month. The honest and hope-filled modern day hymns have encouraged me to, "Fear not, keep on, watch and pray. Walk in the light of God's highway."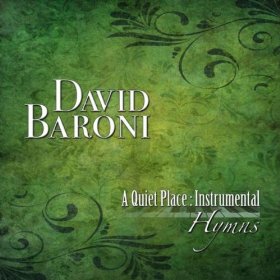 David Baroni (Four volumes of A Quiet Place/Instrumental Hymns)-I could listen to David Baroni play the piano all day, every day.
Podcasts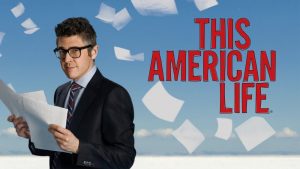 This American Life is a standard podcast for any road trip. The show features a variety of stories centered on a theme. Excellent story-telling and creative reporting.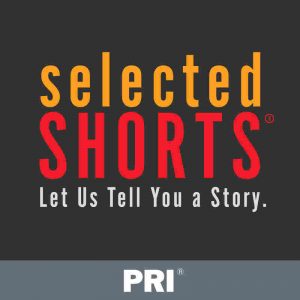 Selected Shorts is a live recording of actors reading short stories. The stories range from classic to modern fiction. (Caution: A few episodes carry the title "Too Hot for Radio." I avoid these offerings.)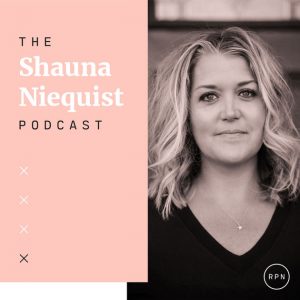 The Shauna Niequist Podcast—I enjoy Shauna's writing so it only makes sense I would enjoy listening to her interview interesting people. I do! She asks great questions!
A few other favorites enjoyed in May:
Restaurants
5th and Taylor in Nashville—Oh my! Classy perfection!
Zoe's Kitchen—My sister-in-law introduced me to this upscale fast food chain with a Mediterranean vibe. Try the baked feta! You're welcome!
Freddy's Frozen Custard—I'm so happy I can now find burgers with Freddy Sauce, delicious skinny little fries, and creamy frozen custard in Georgia!
Essential Oils
I drank the Essential Oils Kool-Aid—kind of. I'm not convinced of all the health benefits, but I sure do like the calming induced aroma produced by diffusing. My favorites to diffuse Young Living's Thieves, Lavender, and Orange (Thank you, Shellie). I also like doTERRA's Serenity, and the Cheers roller ball (Thank you, MaryBeth). People, aromatherapy is a real thing!
Candy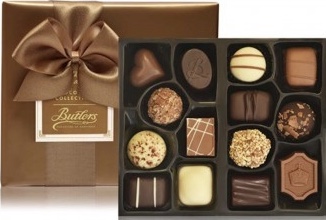 My son handed me a box of Butlers Chocolates on Mother's Day. OMGoodness! These things are gold! Smooth, rich, and delicious. As if I needed another reason to love Ireland.
What are your recent favorites?